MESSAGE FROM CHERYL
The Lenten Season is a time to hold fast to the Promise first proclaimed in Advent, God with us. We wrestle with understanding how Jesus could be fully God and yet, fully man. Fully human and yet,fully Divine. It is beyond our understanding. As we sing the hymn, Joy to the World! This Lord is born! IS born! We need to celebrate that every day! He left the Glory of Heaven to be born as each of us has been. What a great sacrifice and gift to us, and He continued on the path of human life unto the cross. Titus 2:11 says, "For the Grace of God that brings salvation has appeared to all men." It also continues saying, "teaching us that, denying ungodliness and worldly lusts, we should live soberly, righteously, and Godly in the present age, looking for the blessed Hope and glorious appearing of our great God and Savior Jesus Christ , who gave Himself for us, that He might redeem us from every lawless deed and purify for Himself, His own special people, zealous for good works! Have we ever considered that we who believe in Jesus Christ and who know Him, personally (not just know "about" Him) are "his own special
people"? And...if we are we, will be "zealous" (active, enthusiastic, devoted to) good works! This is or should be our identifying character. In this New Year, let us live into this. Let others "know we are Christians by our love". Read the "love Chapter", I Corinthians Chapter 13. Let us model ourselves in the image of our Lord, who is Love, who created Love. Happy New Year!
Rev. Cheryl
Please contact her at the church, 785-742-3885 or on her cell phone, 785-285-2189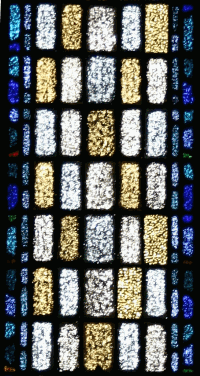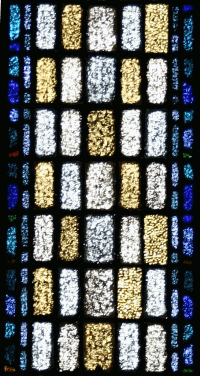 Parish News

March/April 2023

Karla's Diaper Closet
We continue to be open 1st and 3rd Tuesday from 4:00 to 6:00 PM If you know of any mother in the community who has a need for diapers, suppliies, baby and toddler clothing, and feminine products, please let them know about our service.

GUIDELINES FOR WORSHIP SERVICE
We will have our greeters outside our front door for you. We will have bulletins on the table for you to pick up as you enter into the sanctuary. The offering plate will be placed at the back of the sanctuary for you to drop your offering in. Seating will be spread our through the sanctuary. Everyone will be 6' apart. There will be no cookies after church at this time and no pray ground for the kids.